Qualcomm Snapdragon 845 ufficiale: octa core da 2,8GHz, video 4K HDR e oltre 100 punti su DxOMark (video)
Durante la giornata di ieri avevamo avuto un primo teaser del nuovo Snapdragon 845, ovvero la nuova piattaforma mobile dell'azienda californiana che troveremo all'interno di smartphone (e ora anche notebook) già nella prima metà del 2018. Le novità presentate oggi per la nuova piattaforma si basano su cinque pilastri che analizziamo singolarmente qui sotto.
Video
Foto e video - Spectra 280 ISP
Dove l'azienda ha puntato di più con il suo Spectra 280 in questo Snapdragon 845 sono sicuramente i video. Gli smartphone che adotteranno questa piattaforma potranno infatti registrare video in Ultra HD Premium, ovvero a risoluzione 4K con piena compatibilità all'HDR a 10 bit e frequenza di 60 fps. Per i più tecnici parliamo di profondità di colore e color gamut, con la possibilità di codificare Rec. 2020 dove prima Snapdragon 835 arrivava al Rec. 709. Si potrà poi anche registrare video in slow motion a 720p, sempre in HDR10 a 480 fps. Si parla anche di Full HD a 120 fps, ma l'azienda non si è sbilanciata in una conferma.Troviamo poi una nuova Accelerated Image Stabilization per video ancora più stabilizzati senza l'introduzione di eccessivo rumore.
Anche nel campo delle foto abbiamo però delle novità con l'introduzione del multiframe noise reduction a 60fps per foto fino a 16 megapixel e una tecnologia chiamata InMotion che permette di "incrociare" una foto ed un video, scegliendo di cogliere una sola parte animata e il resto della foto immobile. Il sistema di intelligenza artificiale lavorerà poi per migliorare l'effetto bokeh nelle foto (e non solo come vedremo dopo). L'azienda conferma con largo anticipo che gli smartphone con Snapdragon 845 otterranno più di 100 punti su DxOMark (ad oggi il risultato più alto lo ha raggiunto Google Pixel 2 con 98 punti).
Sempre nel campo dell'imaging rientra poi l'eXtended Reality (o XR), termine che racchiude come un ombrello la realtà virtuale, la realtà aumentata e la realtà mista. Con Snapdragon 845 sarà possibile avere oltre ai 6 gradi di libertà (3 di visione e 3 di movimento) anche il calcolo dello spazio attorno a noi per creare una mappa in tempo reale dell'ambiente assieme alla localizzazione in questo stesso spazio. Non manca poi il tracciamento delle mani, come già visto nella precedente piattaforma.
Grafica -Adreno 630
La nuova GPU Adreno 630 garantità il 30% di velocità nel rendering grafico, il 30% in più in termini di efficenza energetica e un display throughput aumentato di due volte e mezzo. Benché si sia parlato di un miglioramento delle performance nei giochi (a cui fanno riferimento i numeri qui sopra) molte delle novità di cui si è parlato riguardano la XR. La più grande novità è la Adreno Foveation con l'integrazione dell'eye-tracking. In parole povere si tratta di dividere l'ambiente renderizzato in realtà virtuale (o aumentata) in blocchi e di offrire una risoluzione più alta a quelli al centro o a quelli che stiamo osservando con lo sguardo. Massimizzando quindi le performance e ottimizzando il consumo energetico. In più abbiamo anche il Multiview Rendering che permette di renderizzare i frame dei due occhi (per la vista stereoscopica) in contemporanea.
Intelligenza artificiale
Molto coerente l'approccio di Qualcomm per quanto riguarda l'intelligenza artificiale. Nessun componente hardware dedicato, ma piuttosto una perfetta integrazione dell'opera di CPU, GPU e DSP (che in qualche modo è il componente maggiormente dedicato a questo scopo). L'azienda ci tiene infatti a chiarire che questa è la sua terza generazione di piattaforme mobili che integrano l'intelligenza artificiale, forse a voler contrastare la voce grossa di Huawei che con il suo ultimo Kirin ha puntato molto sul componente hardware dedicato.
Interessante anche l'idea che benché molto venga fatto sul cloud per quanto riguarda l'intelligenza artificiale, tanto debba essere fatto sul dispositivo, per offrire tempi di risposta rapidi, privacy e affidabilità. L'azienda conferma di star lavorando con un ampissimo numero di partner per quanto riguarda l'intelligenza artificiale e di aver aggiunto anche il supporto a ONNX che supporta a sua volta molti framework su cui fare model training. Alcune delle applicazioni pratiche che gli utenti potranno utilizzare sono gli effetti sui video registrati, migliore effetto bokeh, sblocco facciale e riconoscimento del volto per la sicurezza. Avremo poi maggiore precisione nel riconoscimento della voce negli assistenti vocali e di conseguenza anche controlli più rapidi oltre che risposte più naturali. L'azienda dichiara un aumento delle performance di tre volte rispetto allo Snapdragon 835.
Sicurezza
La grande novità riguardante la sicurezza con Snapdragon 845 è l'aggiunta di un componente hardware chiamato Secure Processing Unit (SPU) che si aggiunge al livello di protezione del sistema operativo e alla TrustZone della CPU. Questo processore ha un suo core, una sua memoria, un suo motore di crittografia e il suo random number generator. Questo gli garantirà una grande autonomia e una grande inattaccabilità. Questo concetto "dell'isola sicura" e della "cassaforte" è stata fortemente rafforzata durante la conferenza. Il motivo è che la SPU conterrà i nostri dati biometrici, come impronte, volto, impronte della retina o voce. Questo perché una volta che questi dati dovessero essere "rubati" non sarebbero più modificabili perché facenti parte del nostro corpo. File protetti e app che generano chiavi univoche potranno poi farlo sulla SPU (Android O e Windows 10). Ultimo ma non meno importante dati relativi ai pagamenti e autenticazione delle SIM potranno fare uso.
Connettività
Ovviamente si parla di connettività Gigabit LTE quando si parla di Snapdragon 845. Ad oggi 43 operatori di 25 paesi già supportano questo standard e 16 dispositivi (di cui 10 smartphone) sono già in commercio con questo supporto. In questa nuova generazione troviamo il nuovo modem Snapdragon X20 che supporta il 5XCA (carrier aggregation) e ancora una volta il 4x4MIMO che funziona anche se la rete non è MIMO e se ne potrà guadagnare in velocità anche se la rete quindi non supporta la velocità gigabit.
Il modem potrà poi arrivare alla velocità massima (che ricordiamo è 1,2 Gbps) utilizzando differenze configurazioni usando lo spettro in modo molto diverso in base alla rete. Abbiamo poi il supporto al Dual SIM / Dual VoLTE per chiamate in alta definizione e una nuova configurazione a doppia antenna Wi-Fi (chiamato Multi-gigabit Wi-Fi) per avere una connessione sempre perfetta. In questa ottica troviamo anche l'Advanced 11ac Wi-Fi che tornerà molto utile nelle situazioni più congestionate, garantendo un aumento di velocità di 16 volte per quando riguarda la velocità di inizializzare una connessione con la rete e un aumento del 30% di performance e capacità.
Molto utile poi la possibilità di utilizzare il Bluetooth 5.0 non solo per connettersi a più dispositivi contemporaneamente ma anche per permette ad auricolari wireless totalmente senza fili (ovvero i cui due auricolari sono entrambi wireless, come le Bragi Dash) di connettersi singolarmente in modo da risparmiare fino al 50% di batteria.
Performance
Parlando di performance generali e quindi di autonomia Qualcomm ha dichiarato un'autonomia di oltre 4 ore di registrazione video UHD Premium, oltre 3 ore di utilizzo in VR e oltre due giorni di chiamate in HD. Ovviamente rimane il supporto al Quick Charge 4.0 che garantisce una ricarica da 0 al 50% in 15 minuti.
Parlando dell'architettura della CPU, avremo 4 core a 2,8 GHz e 4 a 1,8 GHz. I primi garantiranno un aumento di prestazioni del 30% rispetto a Snapdragon 835, mentre i secondi un aumento del 15%. Avremo poi una cache L3 da 2 MB. Troviamo poi una nuova cache da 3MB che però servirà non solo la CPU ma tutto il sistema.
Snapdragon 845 si presenta sulla carta molto interessante, anche perché arriva dopo uno Snapdraon 835 di grande successo e semplicemente adagiarsi sul successo ottenuto sarebbe stato probabilmente facile. Quando si parla di processori e piattaforme mobili quello che conta però di più è la prova sul campo. Tutti i vari produttori che implementeranno questo processore sceglieranno quali delle nuove funzioni introdurre e come farlo, lasciando quindi molto ancora da scoprire.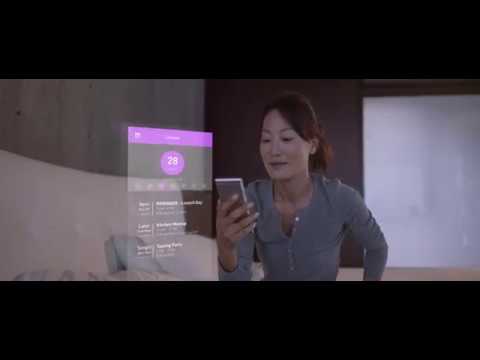 Qualcomm Technologies, Inc., a subsidiary of Qualcomm Incorporated (NASDAQ:QCOM), has introduced the new Qualcomm® Snapdragon™ 845 Mobile Platform. Thoughtfully designed with tech savvy consumers in mind, Snapdragon 845 utilizes Qualcomm Technologies' industry leading wireless heterogenous compute expertise to design a platform for immersive multimedia experiences including eXtended reality (XR), on-device artificial intelligence (AI), lightning-fast connectivity, and introduces our new secure processing unit (SPU) delivering vault-like security for premium, flagship mobile devices.
Immerse: The Snapdragon 845 Mobile Platform was designed for consumers to capture cinema-grade videos and blur the lines between physical and virtual worlds. Snapdragon 845 introduces an integrated Qualcomm Spectra™ 280 image signal processor (ISP) and Qualcomm® Adreno™ 630 visual processing subsystem. These brand-new architectures bring high-performance, true-to-life cinematic video capture, along with superior photography to flagship mobile devices. Snapdragon 845 will be able to captures 64x more high-dynamic range color information for video capture and playback on Ultra HD Premium displays, compared to the previous generation —a first in the mobile industry. This massive boost in color information includes 10-bit color depth for over one billion shades of colors that can be displayed to the wide Rec. 2020 gamut for amazing 4K/Ultra HD videos so your precious video memories can be viewed with a billion shades of brilliance.
In addition to advancing the video capture experience, the new Adreno 630 visual processing subsystem architecture will transform entertainment, education and social interaction, making them more immersive and intuitive. It is designed to deliver innovations for new XR experiences that span virtual, augmented and mixed reality. Snapdragon 845 is the first mobile platform to enable room-scale 6 degrees of freedom (6DoF) with simultaneous localization and mapping (SLAM)—for features such as wall-collision detection. Additionally, Snapdragon 845 introduces "Adreno foveation," which substantially reduces power consumption, improves visual quality and boosts XR application performance, as compared to the previous generation.
AI: Snapdragon 845 is Qualcomm Technologies' third-generation AI mobile platform, delivering 3x improvement in overall AI performance of the prior generation SoC - transforming your mobile device into the ultimate personal assistant; simplifying how you take pictures and videos; enhancing your VR games, and making voice interaction natural. Snapdragon 845 improves voice-driven smart assistants with improved always-on keyword detection and ultra-low-power voice processing thanks to the performance from the Qualcomm Aqstic™ audio codec (WCD9341) and low-power audio subsystem, so users can interact with their devices using their voice all day.
In addition to the existing support for Google's TensorFlow and Facebook's Caffe/Caffe2 frameworks, the Snapdragon Neural Processing Engine (NPE) SDK now supports Tensorflow Lite and the new Open Neural Network Exchange (ONNX), making it easy for developers to use their framework of choice, including Caffe2, CNTK and MxNet. Snapdragon 845 also supports Google's Android NN API.
Secure: As security needs evolve, so do the security solutions within our mobile platforms. End-users demand enhanced privacy due to the significant growth of personal data being stored on the device. Similarly, payment companies are looking for more secure authentication mechanisms to increase reliability. The Snapdragon 845 introduces a hardware isolated subsystem called the secure processing unit (SPU), which is designed to add vault-like characteristics to existing layers of Qualcomm Technologies' mobile security solutions. Doing so makes it possible for improved biometrics security used for authentication, as well as user or application data key management used to encrypt critical information.
Connect: The Snapdragon 845 features our most advanced suite of wireless technologies ever in a mobile platform, with cutting edge LTE, Wi-Fi, and Bluetooth features. The Snapdragon 845 integrates Qualcomm Technologies' second-generation Gigabit LTE solution – the Snapdragon X20 LTE modem. Its lightning-fast connection speeds allow users to enjoy immersive XR experiences in more places, download a 3GB movie in less than 3 minutes, just before boarding a flight and access large files or apps in the cloud as fast as those stored in their phones' memory. The Snapdragon X20 modem supports an expanded range of technology and frequency band configurations across licensed, unlicensed and shared radio spectrum – all designed to accelerate global availability of Gigabit LTE as operators prepare for 5G. The modem supports LTE Category 18 peak download speeds of 1.2 Gbps, up to 5x carrier aggregation, License Assisted Access (LAA), Dual SIM-Dual VoLTE as well as 4x4 MIMO on up to 3 aggregated carriers.
Snapdragon 845 also includes diversity-enhanced 60GHz 802.11ad Wi-Fi for more robust multi-gigabit coverage at speeds up to 4.6 Gbps, and integrated 802.11ac Wi-Fi with advanced features that provide up to 16X faster connection setup, simultaneous dual-band support for an ever-expanding set of applications and 30 percent more capacity utilization on carrier Wi-Fi networks, compared to the previous generation. The platform's proprietary enhancements to Bluetooth 5 allow users to broadcast audio simultaneously to multiple wireless speakers, smartphones or other devices and are designed to reduce battery consumption of wireless earbuds by up to 50 percent compared to the previous generation.
Perform:  Through heterogenous computing, the Snapdragon 845's new architectures are being built to transform the user experience while providing significant improvements in performance and battery life. The new camera and visual processing architectures will help Snapdragon 845 deliver up to 30 percent power reduction for video capture, games and XR applications compared to the previous generation. Graphics performance and power efficiencies will also garner up to a 30 percent improvement as a result of the new Adreno 630, compared to the previous generation. The new Qualcomm® Kryo™ 385 architecture, built on Arm® Cortex™ technology, will see up to 25 percent performance uplift across gaming, application launch times, and performance intensive applications compared to the previous generation.
"As leaders in mobile technology, we will transform the mobile experience with comprehensive advancements in visual processing, AI, security and connectivity," said Alex Katouzian, senior vice president and general manager, mobile, Qualcomm Technologies, Inc. "The Snapdragon 845 Mobile Platform is the next horizon of innovation and is going to transform the way people use their mobile devices to make their lives better."
The Snapdragon 845 Mobile Platform is currently sampling to customers and is expected to begin shipping in commercial devices in early 2018. Snapdragon 845 will power devices such as smartphones, XR headsets and always connected PCs. For more information on the Snapdragon 845, please visit Qualcomm's site at www.qualcomm.com/snapdragon.
The Snapdragon 845 Mobile Platform features include:
Qualcomm Spectra 280 ISP
-Ultra HD premium capture
-Qualcomm Spectra Module Program, featuring Active Depth Sensing
-MCTF video capture
-Multi-frame noise reduction
-High performance capture up to 16MP @60FPS
-Slow motion video capture (720p @480 fps)
-ImMotion computational photography
Adreno 630 Visual Processing Subsystem
-30% improved graphics/video rendering and power reduction compared to previous generation
-Room-scale 6 DoF with SLAM
-Adreno foveation, featuring tile rendering, eye tracking, multiView rendering, fine grain preemption
-2K x 2K @ 120Hz, for 2.5x faster display throughput
-Improved 6DoF with hand-tracking and controller support
Qualcomm® Hexagon™ 685 DSP
-3rd Generation Hexagon Vector DSP (HVX) for AI and imaging
-3rd Generation Qualcomm All-Ways AwareTM Sensor Hub
- Hexagon scalar DSP for audio
Snapdragon X20 LTE Modem
- Support for 1.2 Gbps Gigabit LTE Category 18
- License Assisted Access (LAA)
- Citizens Broadband Radio Service (CBRS) shared radio spectrum
- Dual SIM-Dual VoLTE (DSDV)
Connectivity
Multigigabit 11ad Wi-Fi with diversity module
Integrated 2x2 11ac Wi-Fi with Dual Band Simultaneous (DBS) support
11k/r/v: Carrier Wi-Fi enhanced mobility, fast acquisition and congestion mitigation
Bluetooth 5 with proprietary enhancements for ultra-low power wireless ear bud support and direct audio broadcast to multiple devices
Secure Processing Unit
- Biometric authentication (fingerprint, iris, voice, face)
- User and app data protection
- Integrated use-cases such as integrated SIM, Payments, and more
Qualcomm Aqstic Audio
Qualcomm Aqstic audio codec(WCD934x):
Playback:
Dynamic range: 130dB, THD+N: -109dB
Native DSD support (DSD64/DSD128), PCM up to 384kHz/32bit
Low power voice activation: 0.65mA
Record:
Dynamic range: 109dB, THD+N: -103dB
Sampling: Up to 192kHz/24bit
Qualcomm® Quick Charge™ 4+
Kryo 385 CPU
-Four performance cores up to 2.8GHz (25 percent performance uplift compared to previous generation)
- Four efficiency cores up to 1.8GHz
-2MB shared L3 cache (new)
-3MB system cache (new)
10-nanometer (nm) LPP FinFET process technology